Carver Brewing Company was founded by Jim and Bill Carver, two brothers from Wisconsin that got their start in a traditional German Bakery. They became early risers, as they worked at the bakery throughout their high school years in the 1970's. Jim moved out to Aspen in 1975 as an 18-year-old ski bum and continued his livelihood as a baker, Bill followed soon after. Together they opened Carver Brother's Bakery at the base of the Winter Park Ski area in June of 1983 and brought traditional German baking to the mountains of Colorado.
In 1986, the brothers moved to Durango and opened Carver's at its current location in the historic downtown. In 1988, Carver Brewing Company became the first brewpub in the Southwest and second in Colorado since prohibition. In the decades that followed, Carver's has become one of the most medaled breweries on the Western Slope, expanded to create Durango's largest outdoor Beer Garden, and has donated over $600,000 to community organizations. Carver's is one of the most-loved local institutions in Durango, winning over the hearts (and stomach's) of locals and visitors alike.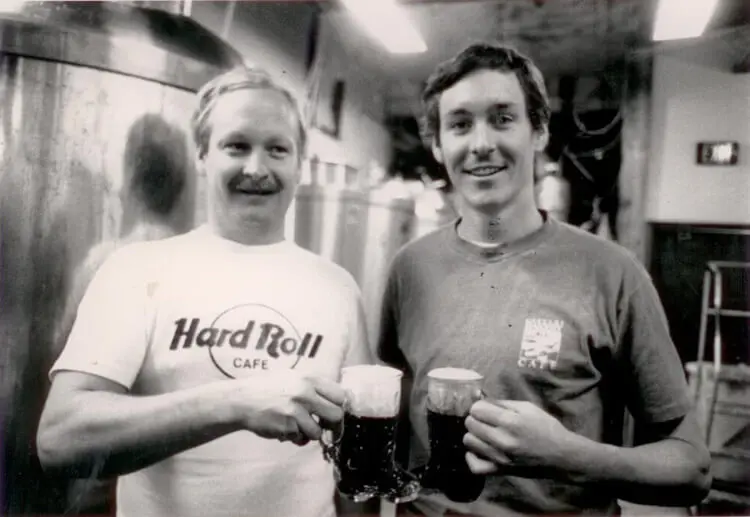 After 39 years of baking and brewing, Bill and Jim passed the reins of Carver's to another set of siblings, Bill's kids Claire and Colin, making Carver Brewing Co. a second generation brewpub. Claire and Colin, siblings that grew up and live in Durango, are excited to lead the next chapter of Carver's by continuing its traditions of brewing award-winning beer, hosting a craft kitchen that prioritizes using local, healthy ingredients, and being part of the incredible staff that makes Carver's go round. Here's to another 39 years!